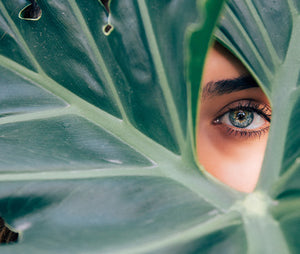 Creating Good Global Karma
People, Planet & Animal Friendly
A passion for beauty, a dedication to community and a commitment to preserving the planet drives our business. Authenticity, Creativity, Trust and Innovation are our Core Values. We are constantly seeking passionate, talented professionals with like-minded goals to join our team. If you have that creative fire inside, email us at careers@eufora.net
Yours Truly,
Beth Bewley, Co-Founder and CEO
Eufora values diversity and a drug-free, harassment-free workplace. We welcome qualified applicants of all backgrounds including race, color, gender, religion, national origin, ancestry, citizenship, disability, age, sexual orientation, and any other characteristic protected by law.
Eufora complies with Cal-OSHA and the local department of health standards for on-the-job safety and personal hygiene.
Corporate Headquarters:
Carlsbad, CA

Advanced Training Academies:
Carlsbad, CA | Toronto, CAN
Business Development Manager
The most extraordinary sales professionals in the beauty industry today don't have a career...they have a mission.

If you are looking to work with amazing teammates, be part of a world-class culture and participate in a movement, Eufora is looking for you! Eufora International is seeking Business Development Managers with a proven track record of success in the professional beauty salon products industry.
Colorado - Rocky Mountains Area
These are field-based sales positions responsible for developing new accounts, nurturing growth for existing accounts, and cultivating lasting relationships with partner salons in a dedicated territory.

The ideal candidate has an entrepreneurial spirit, is an independent worker and is driven to succeed. A strong social presence paired with excellent communication skills and an ability to quickly attract attention will serve the position well. You must be a detail-oriented, organized, motivated, self-starting professional looking for a fast-paced collaborative environment where you can make a difference every day.

The Responsibilities of this position include: 
Prospecting premium hair salons and establishing new accounts within the defined market
Interfacing with established salon partners to deliver Eufora brand updates, Eufora Education offers and consultative coaching to drive the customer's business
Preparing and conducting effective sales meetings and training sessions
When necessary, assisting with Salon Education programs
This position requires travel 50% – 60%
Some evening and weekend work is required
*You must live in and have existing business relationships in your assigned territory.

The required background and skills for this position are:
Proven ability to drive sales, build relationships, and excel in new business development
Strong communication (both oral and written) and presentation skills
Must be fluent in Word, Excel, PowerPoint, and Google docs
5 years' experience in relationship-based sales in the salon business
Outside sales experience in the salon industry
Bachelor's degree in a related field, or equivalent work experience
A valid driver's license, a good driving record, and personal auto insurance are required

$60,000 - $90,000/year + bonus/commission
Eufora proudly offers competitive compensation & benefits, including medical, dental and life insurance, 401(k), and paid time off. It's a creative and fun atmosphere with all the hair care products your heart desires!

Eufora values a diverse work force and drug free work environment. Please submit your resume to careers@eufora.net.