Welcome to the
Next Age of Beauty
An age where you no longer have to compromise your standards, values or beliefs to live beautifully. We believe that beauty is made in the moments- and we're here to help you show up beautifully in every one of them.
Our Journey Began in 1997 with One Simple Belief: Nature is Genius.
So, with unhinged curiosity for innovation, we sought to create the next age of beauty and hair care with nature as our guide. Every ingredient in our formulas has a purpose and every ounce nourishes your hair, skin and scalp.
Our Philosophy
Is rooted in using only the most essential, highly active ingredients to ensure the highest performance possible with the least impact to our environment.
We believe that beauty starts with a healthy foundation and with that in mind, we set out to create a line where every ingredient nourishes and improves the health of your hair and scalp. 
100% Active
Unlike most water based formulas, we began basing our products in 100% Organic Aloe Vera and Sage & Thyme to create 100% active formulas.
Every single product is formulated with carefully selected, natural ingredients that are free from harsh sulfates, parabens, and other harmful chemicals. Every product in our line is designed to deliver stunning results, without sacrificing the health of your hair.
Learn More
Where it All Began...
My husband Don and I founded Eufora in 1997 with a passion for helping people look, feel and live beautifully.
Our heart-felt mission was to create a diverse portfolio of products utilizing the best ingredients nature has to offer, free of toxic or harsh chemicals.
We are still family owned and proud of the promises we have kept. We hope to continue to empower and inspire people to define and express their own individual beauty, live it with confidence, and share it with the rest of the world.
Yours Truly,

Beth Bewley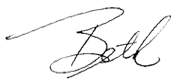 CEO & Co-Founder, Eufora International
Granting Good Global Karma
As keepers of the planet for future generations, our "People & Planet Friendly" ethos is rooted in responsibility and transparency. Everything we do has an impact. We strive to connect our passion for protecting our planet and its people by practicing the most conscious and responsible manufacturing, ingredient harvesting, and socially fair trade processes available.