5 Reasons Why You Should Upgrade to a Microfiber Towel
Can't seem to keep frizz, static flyaways, and damage at bay? This simple, yet effective hair hacking tool may be the missing piece to your at home hair care regimen! 


First off… What is a Microfiber Towel? 
A microfiber towel is a small sized towel made with fine, synthetic fibers that are densely packed together to create a soft, gentle surface that holds a variety of benefits for your hair. 
Here are the top FIVE reasons why switching to a microfiber towel will level up your hair care routine. (P.S. Curly, coily, or wavy hair? This hair hack is a game changer!)
1. Speeds up drying time (up to 50% faster!)
Who doesn't love a time efficient beauty hack? Microfiber towels are densely packed with fibers and designed with a feature that "wicks" water, which speeds up your dry time.

When drying with a microfiber towel, start by gently blotting, squeezing, and scrunching the water from the ends of your hair up towards the root. Then wrap your hair up and let it dry while you continue your routine. Lastly… let your hair air dry completely or blow dry. Since the microfiber towel absorbs more moisture out of the hair than a cotton towel (with the proper technique), you'll have less time under the dryer which means less heat damage!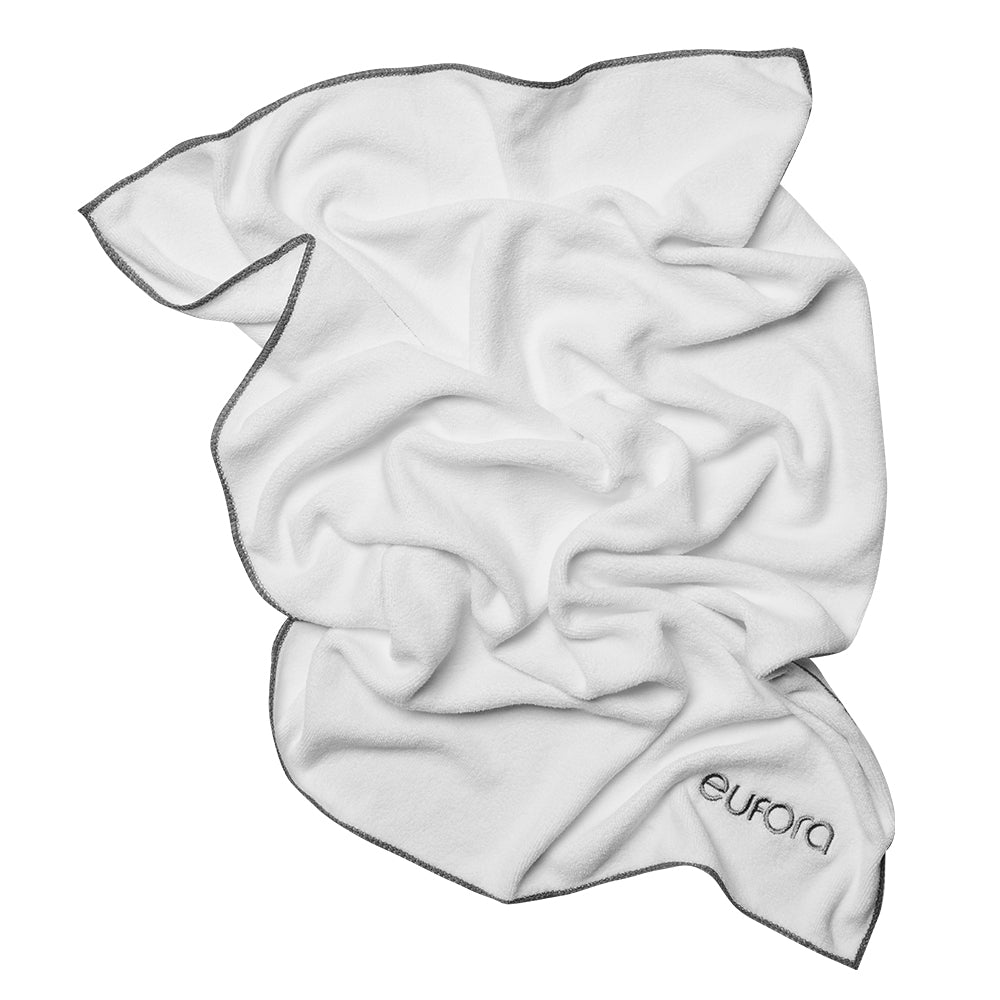 2. Prevent frizz and flyaways
Your regular cotton towel is rough in texture and causes friction that frazzles up the cuticle layer of the hair leading to damage, static build-up, and frizz. Using an anti-static microfiber towel to gently blot (not rub) the hair dry helps keep the cuticle soft and smooth which results in less frizz and less static flyaways.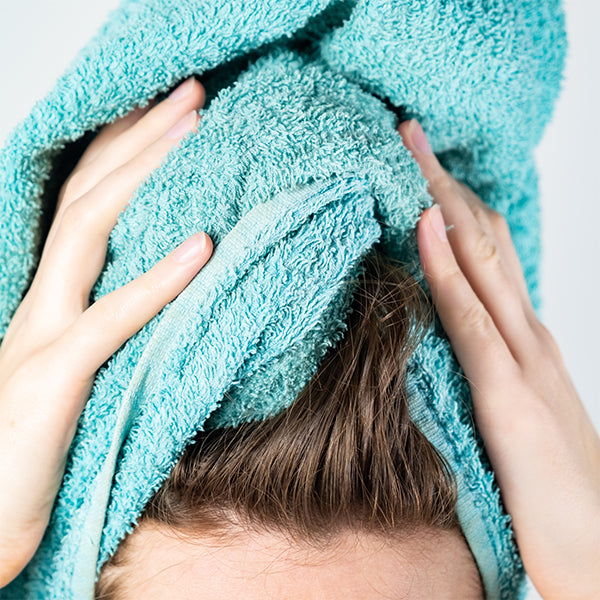 3. It's gentle on your hair
Your hair is in its most vulnerable state when it's wet, so we need to give it the proper TLC. Rubbing, snagging, and pulling on your hair with a cotton towel encourages frizz, breakage, and tangling.

The smooth, gentle, fiber-packed surface of a microfiber towel creates less friction to your hair cuticle. If you're a curly girl, these features all help retain your natural curl pattern and keep the hair cuticle smoothed.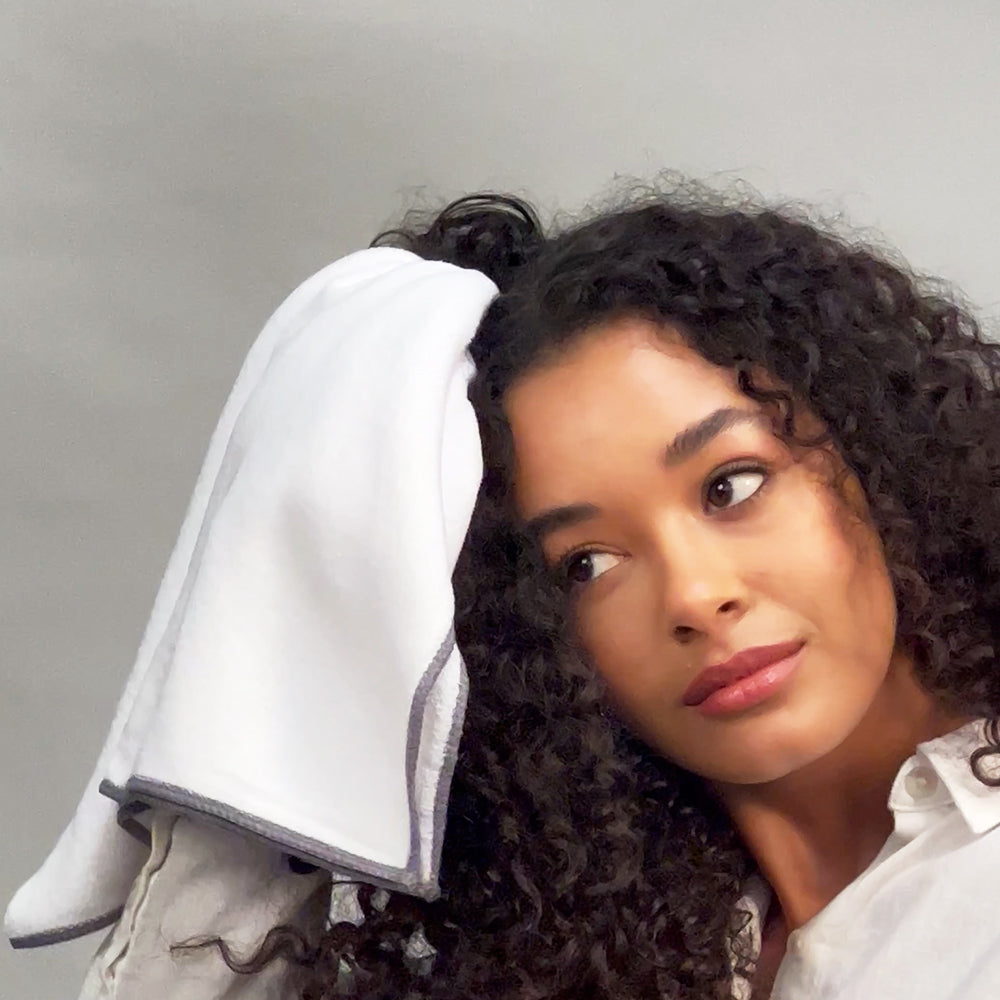 4. Curly girl MUST HAVE
If you have curly hair, it's important to use the right towel in order to enhance and preserve your gorgeous locks!
Best uses with curls:
• Apply your post-shower curl products.
• Use your fingers to coil your wet or damp curls.
• Place the microfiber towel over your palm.
• Take a few curls at a time and using the towel on your palm, scrunch the curls up towards your scalp.
• Once your curls have been scrunched, flip your hair upside-down and scrunch up to your roots.
• Lastly, let your curls air dry or use a diffuser
Tip: To refresh 2nd or 3rd day curls, use the microfiber towel to scrunch in Perfect Curl Activator, the leave-in curl enhancing prep spray that revitalizes second day curls and combats unwanted odors.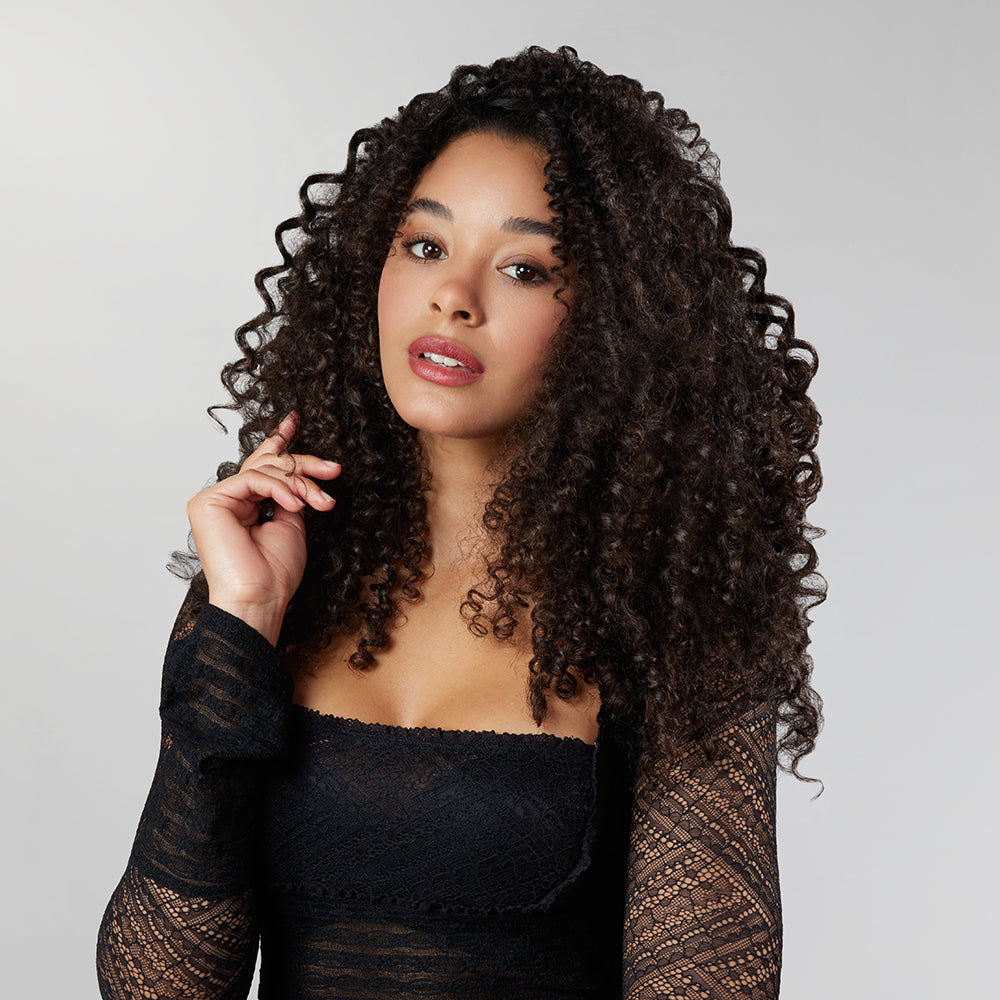 5. It's easy to travel with
Since microfiber towels are small and compact, just fold it up and pack it with your essentials. This way you don't have to worry about compromising your beautifully tamed hair when traveling!

Bonus Benefit! The Eufora Microfiber Towel doubles as the perfect makeup removing towel!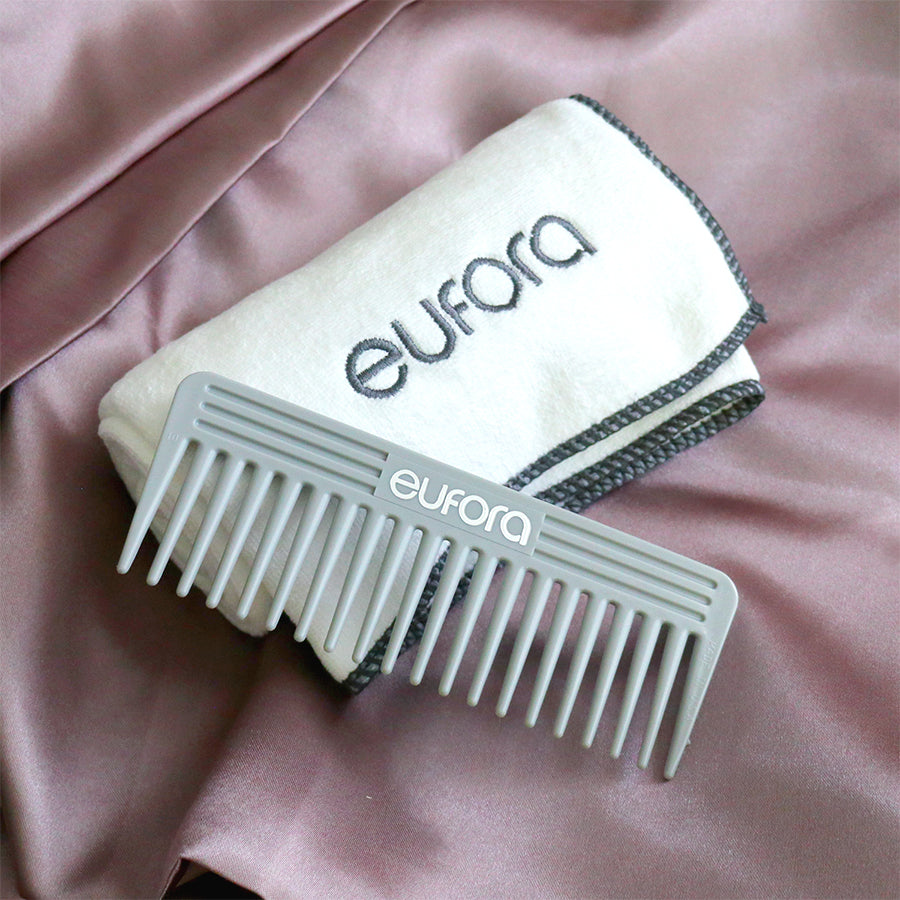 Get the Eufora Microfiber Towel Now
 [shortcode product_list_1]