7 Ways to Amplify Your Volume
So fresh and soo clean, clean…✨
Oils and product build-up can weigh thin hair down which can make long-lasting volume a challenge. Volumizing shampoos have been known to use certain alcohols to give the illusion of volume by dehydrating the hair. It's important to thoroughly remove oils and build up with a hydrating, alcohol-free shampoo to keep your hair and scalp healthy and ready for lift off.
Eufora Volumizing Shampoo restores body to flat, lifeless hair without dehydrating it. Wheat and quinoa proteins work to plump, strengthen, and repair the hair shaft and a blend of over 75 botanical extracts add shine, strength, and promote scalp health.
View Volumizing Shampoo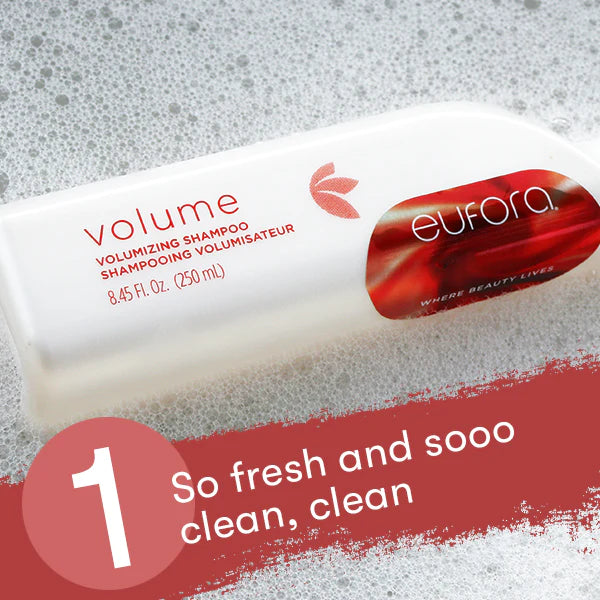 Lean on me. When you're not strong 💪
You may have skipped conditioners in the past to avoid adding weight and flattening your hair. But thin, limp hair often has less protein structure and a good weightless conditioner can restore proteins and nutrients to create thicker, fuller hair. Eufora Daily Balance Conditioner is a zero-weight conditioner that moisturizes, adds body, and increases manageability. For extra weak, brittle, and damaged hair… use the weightless, protein rich Eufora Keratin Repair as a pre-style treatment to increase strength and elasticity.
View Eufora Daily Balance Conditioner
View Eufora Keratin Repair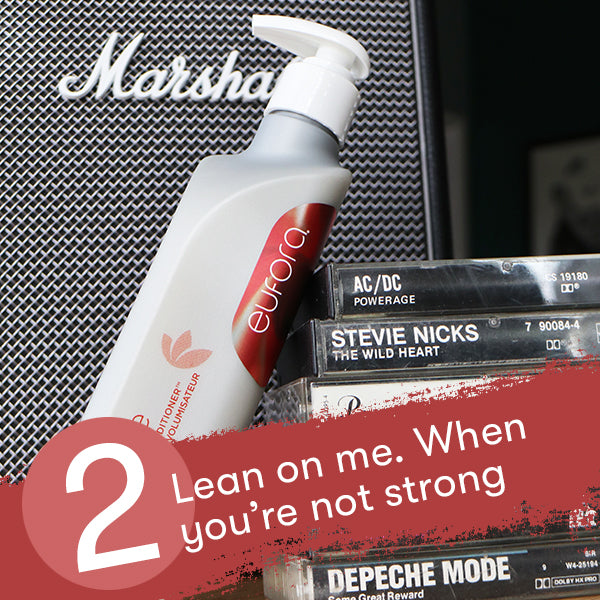 Extra Weekly Dose of "TLC" ❤️
Fine hair + Color treatment = brittle, prone to damage and breakage, and loss of moisture. To help combat your weakened, fragile hair from loss of protein, a weekly treatment of Eufora Nourish Urgent Repair Treatment will help keep hair feel shiny and healthy.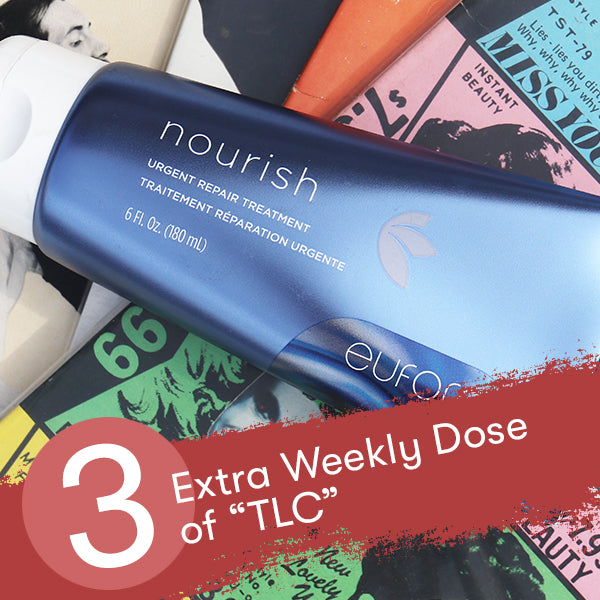 Boost at Your Root 🚀
One way to achieve lasting volume at the root line is to apply root lifting products like Volume Fusion Spray. Apply midway through the blow-dry (not on soaking wet hair). Lift hair from the root line, spay, and apply heat to complete the style process.
Pro Tip:
"Use a round brush and section hair that is the same size as the width of the bristles. Also, remember heat molds the hair, cool air sets the hair. You need cooling to take place so volumes stay in tack." - Mirza Batanovic
View Eufora Volume Fusion Spray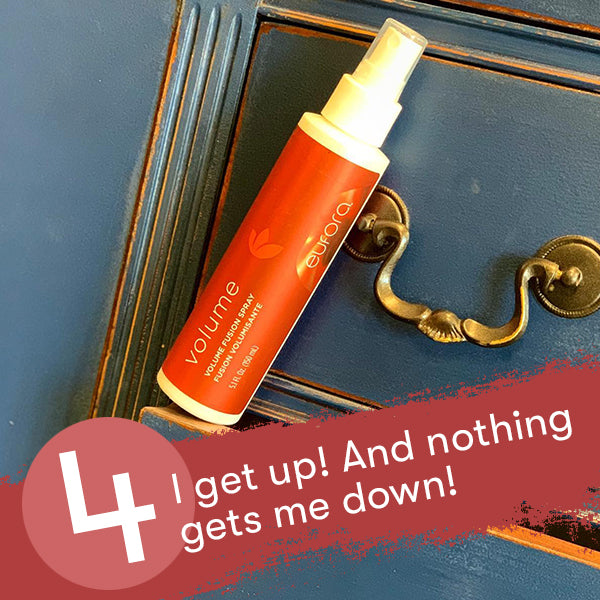 Here Comes the Sun" (oh no!) ☀️
Especially with fine, thine, brittle hair… always protect your hair from environmental and UV damage. If you don't want to wear a hat to enjoy the sunshine and protect your hair, spray EuforaStyle Gloss Dry Shine Spray. It not only adds shine but also helps protect against damaging UV rays.
View EuforaStyle Gloss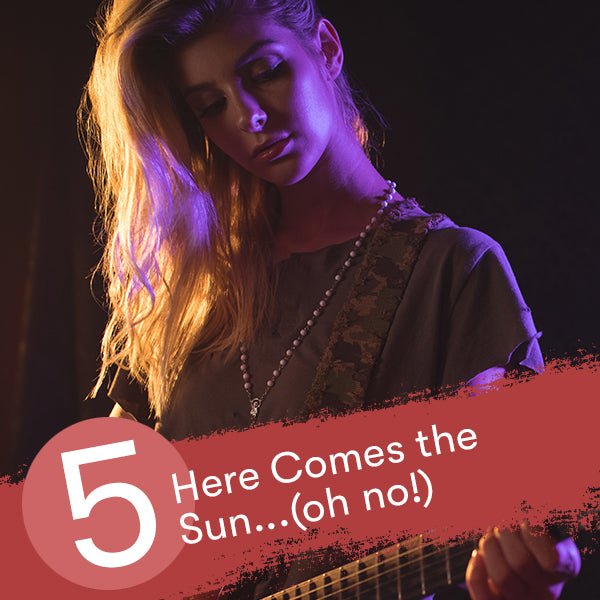 Turn it Up(side down) 🙃
Dry your hair upside down. A sure way to add volume is by allowing gravity to lift the root of your hair away from the scalp, enabling you to brush through your hair without flattening it. Before blowdrying your hair, protect against the heat with EuforaStyle Thermal Heat Defense.
View EuforaStyle Thermal Heat Defense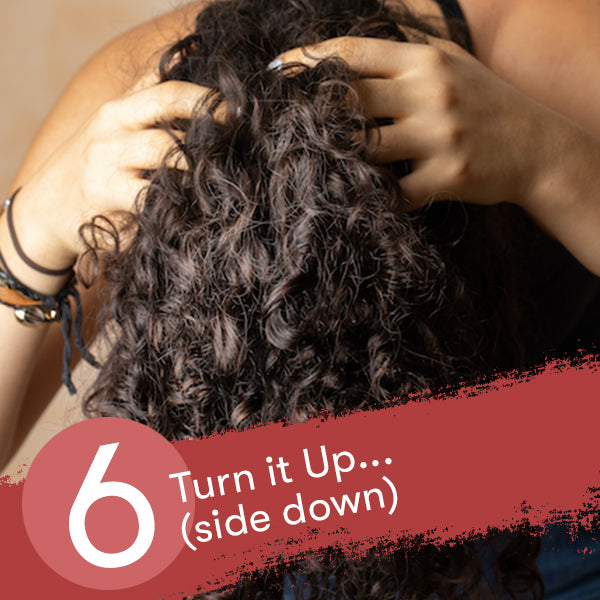 Ch-ch-ch-Changes (to your part) 👌
If your hair naturally lies flat after it settles from its normal parting, give your hair an instant lift by switching it up. Whether it's straight down the middle, a dramatic side parting, or even a zig-zag, is a quick fix that can give your hair the new boost it needs.