Get the Look, Modern Pixie - Eufora Trend SS/23

Whether you're a rebel at heart or just looking for a bold new look, our modern adaptation of the classic pixie cut is short, versatile, and a little edgy - perfect for making a style statement. This cut keeps length on the top, allowing for multiple styling options. A pop of bright color woven through warmer, darker tones, gives the opportunity to express your individuality. It's modern, fun, easy, and never boring.
Step 1 Cleanse and Condition
Start by cleansing and moisturizing with your favorite Eufora Shampoo, Conditioner and Treatment! If you're looking to add volume to your pixie, we recommend using the Eufora Volumizing Shampoo and Daily Balance Conditioner!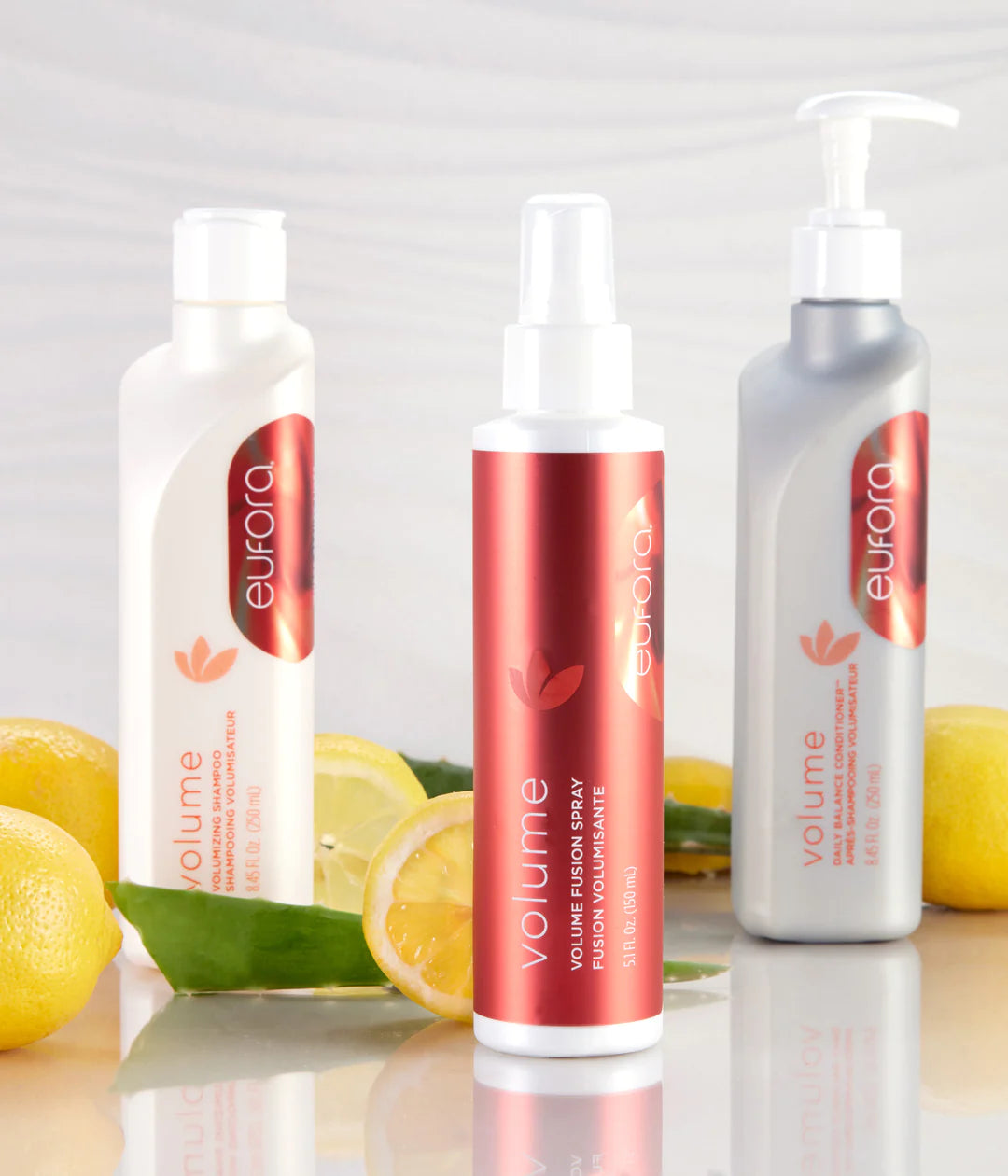 Step 2 Prep
To begin prepping your hair, blend Sculpture and Illuminate to create the Eufora Color Locking System. Mix a small amount of each product in the palm of your hand and work it through damp hair to immediately and completely seal the cuticle and provide light to medium hold, frizz control, thermal protection and impeccable shine. PRO TIP: The Eufora Color Locking System increases life of color by 30% by immediately and completely sealing the cuticle layer to lock in color and add a multitude of benefits.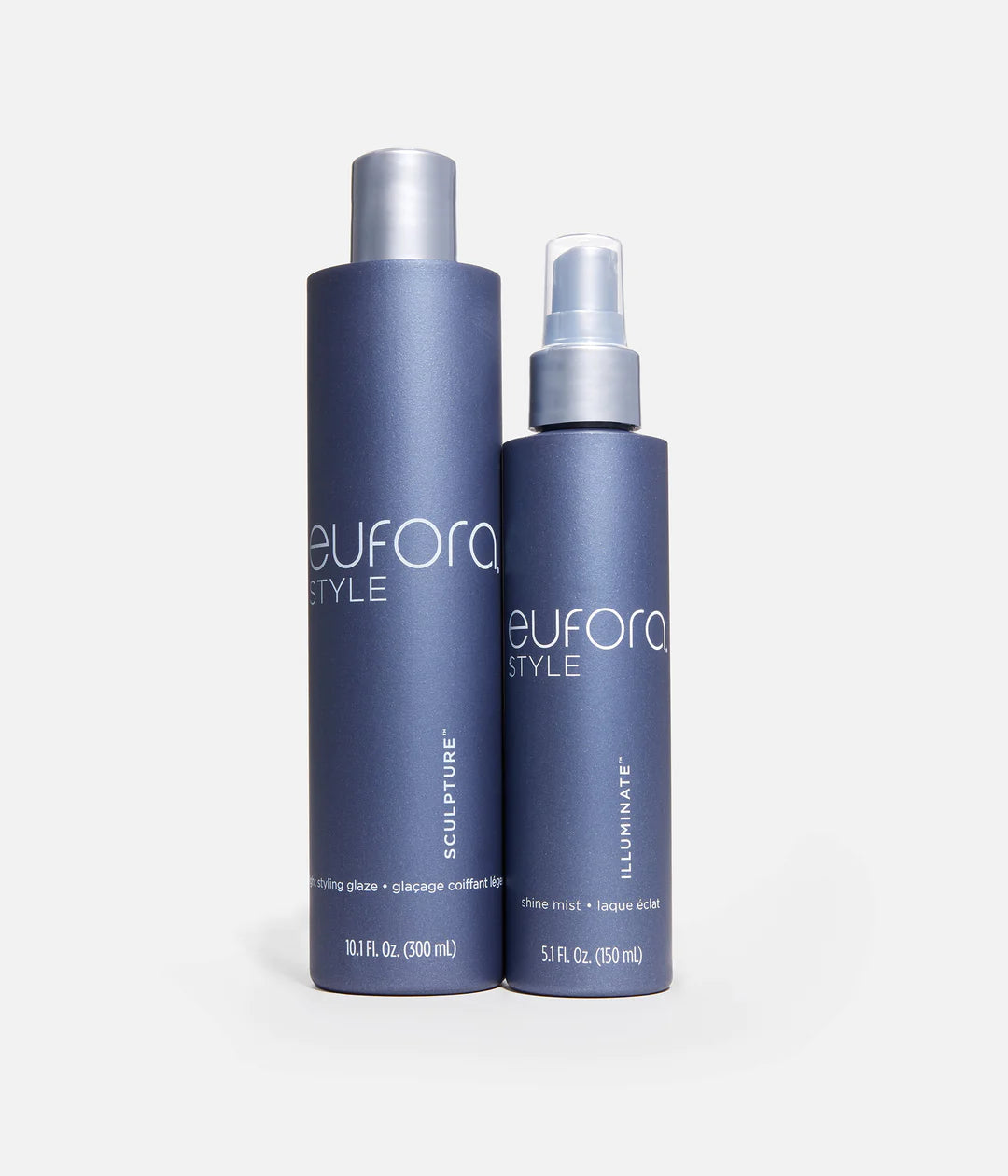 Step 3 Style & Define
Your hair is now prepped and it's time to style your pixie! To achieve exceptional lift and volume, apply Boost while the hair is still damp. Using your fingers, lift the hair off the scalp and spray Boost onto the rootline. Begin blow drying on low heat and brush through. Once the hair is about 75% dry, spray Volume Fusion Spray throughout the hair and continue blow drying for all over body and fullness. PRO TIP: If you still want more volume after styling, apply Powder Lift to roots to achieve thicker, fuller, more voluminous looking hair.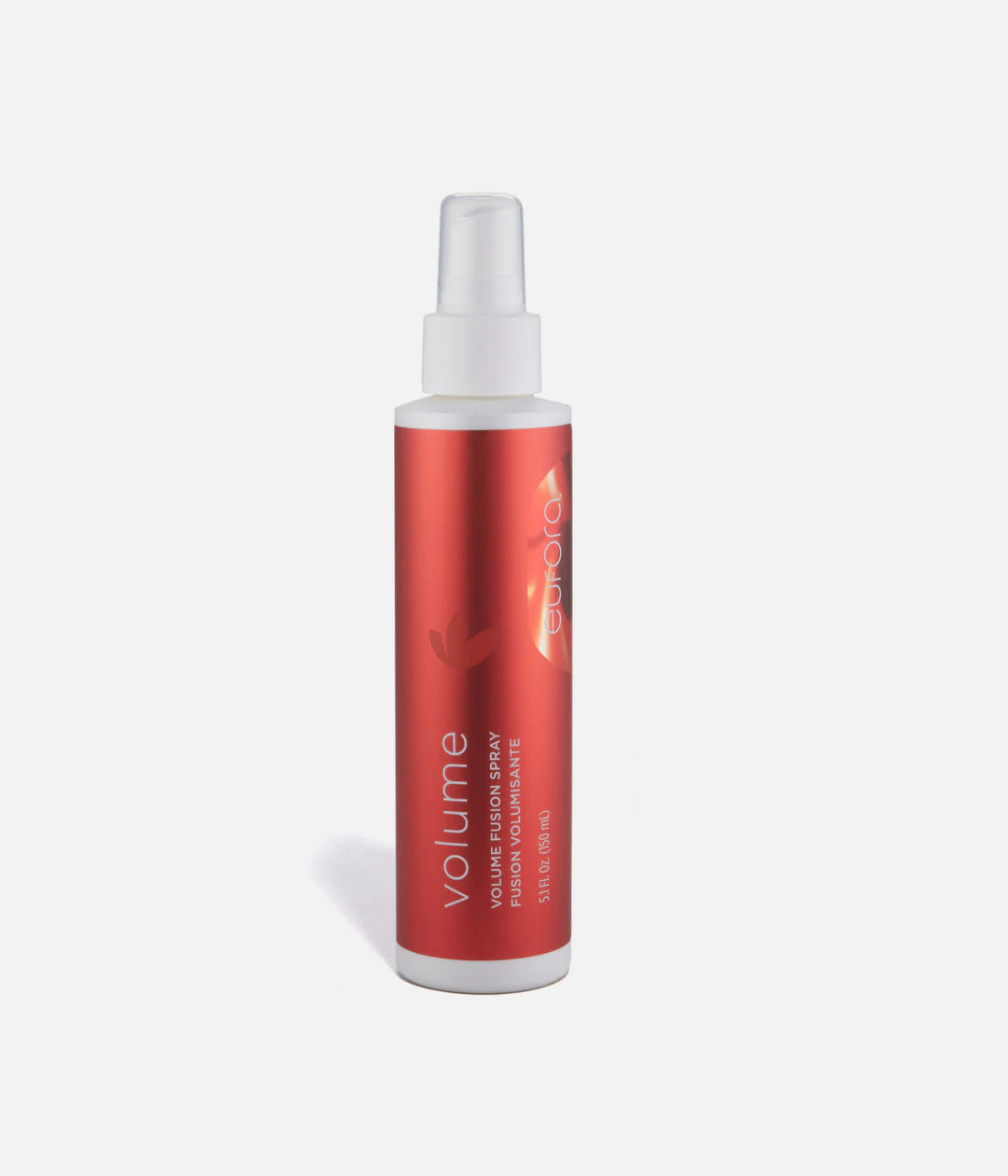 Step 4 Finish
Once your pixie is styled as desired, set the style by spraying Details to enhance texture and definition then spray Elevate all over to hold hair while leaving it movable and touchable without a stiff or sticky feel. PRO TIP: Eufora Stylist Lisa Warren says when you're taming a hair texture with frizz, utilize Straightening Balm blended with your favorite Eufora Serum, and blow dry using a brush to tame frizz. Lisa loves using Oil Therapy!