Get the Look, Curl - Eufora Trend SS/23

Big, bold, and beautiful, curls that defy gravity. Building on the trend of embracing natural texture, this cut offers a more refined approach to effortless beauty -bringing a 
soft yet precise design silhouette to naturally curly hair. Our expert color technique adds warm, dimensional tones that accentuate the overall design. Rock your curls effortlessly with soft definition, wearability, and natural movement.
Step 1 Cleanse and Condition
Start by cleansing and moisturizing with Curl Enhancing Shampoo and Curl Enhancing Conditioner. This is a nutrient rich shampoo and conditioner that will give you the nutrients your curls need to stay hydrated, enhance curl retention and elasticity, control frizz, and enhance hair health. PRO TIP: Use a microfiber towel to blot and scrunch excessive water from hair instead of a terry cloth towel. Microfiber towels have gentle fibers that keep the cuticle layer of your hair smooth and reduce frizz.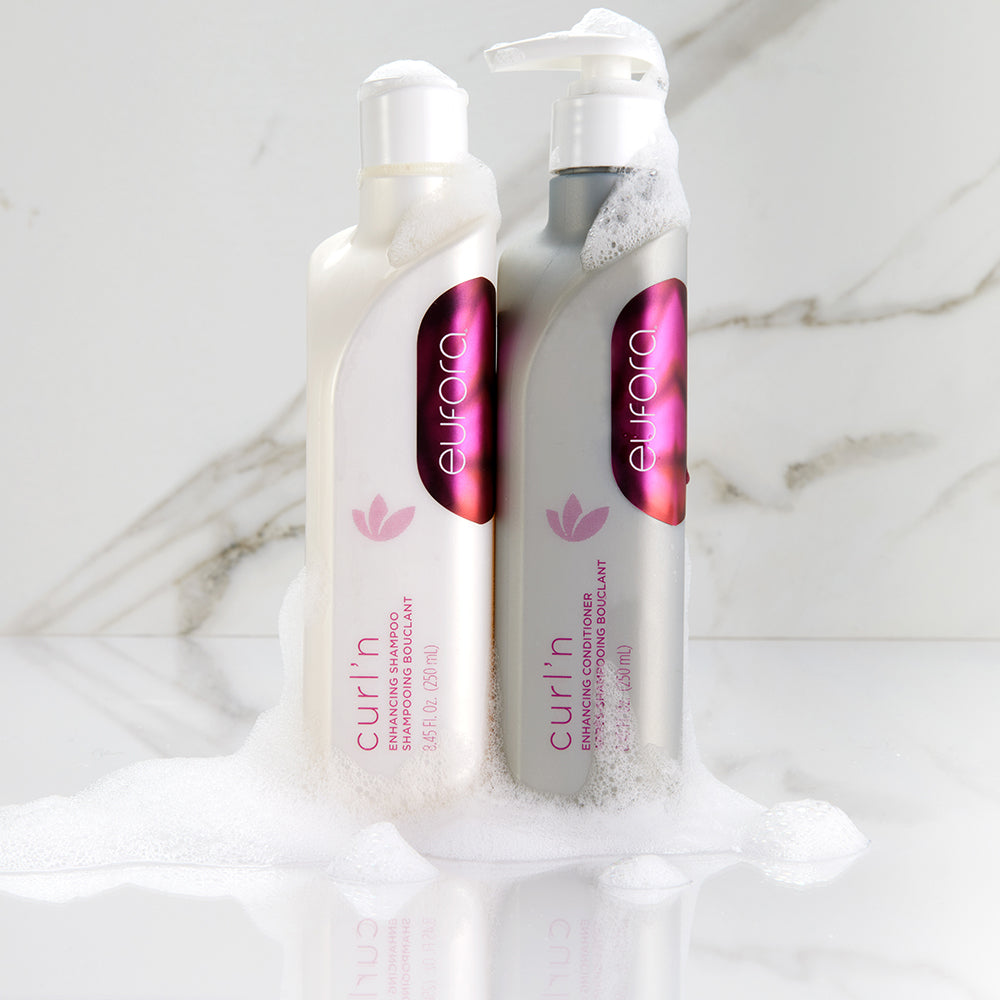 Step 2 Prep
Once hair is towel dried, start by applying the Eufora Color Locking System. Sculpture and Illuminate work together to completely seal the cuticle to lock in color, nutrients and moisture. Apply this duo to damp hair to provide light to medium hold, frizz control, thermal protection and impeccable shine! PRO TIP: The Eufora Color Locking System increases life of color by 30% by immediately and completely sealing the cuticle layer to lock in color and add a multitude of benefits. Next, spray Perfect Curl Activator throughout the damp curls to enhance curl pattern, protect from heat and prevent frizz for touchable, shiny hair! PRO TIP: Always prep with Perfect Curl Activator to make sure curls last for more than 1 day. Apply Perfect Curl Activator on day 2+ hair instead of water to revitalize second day curls and combat unwanted odors.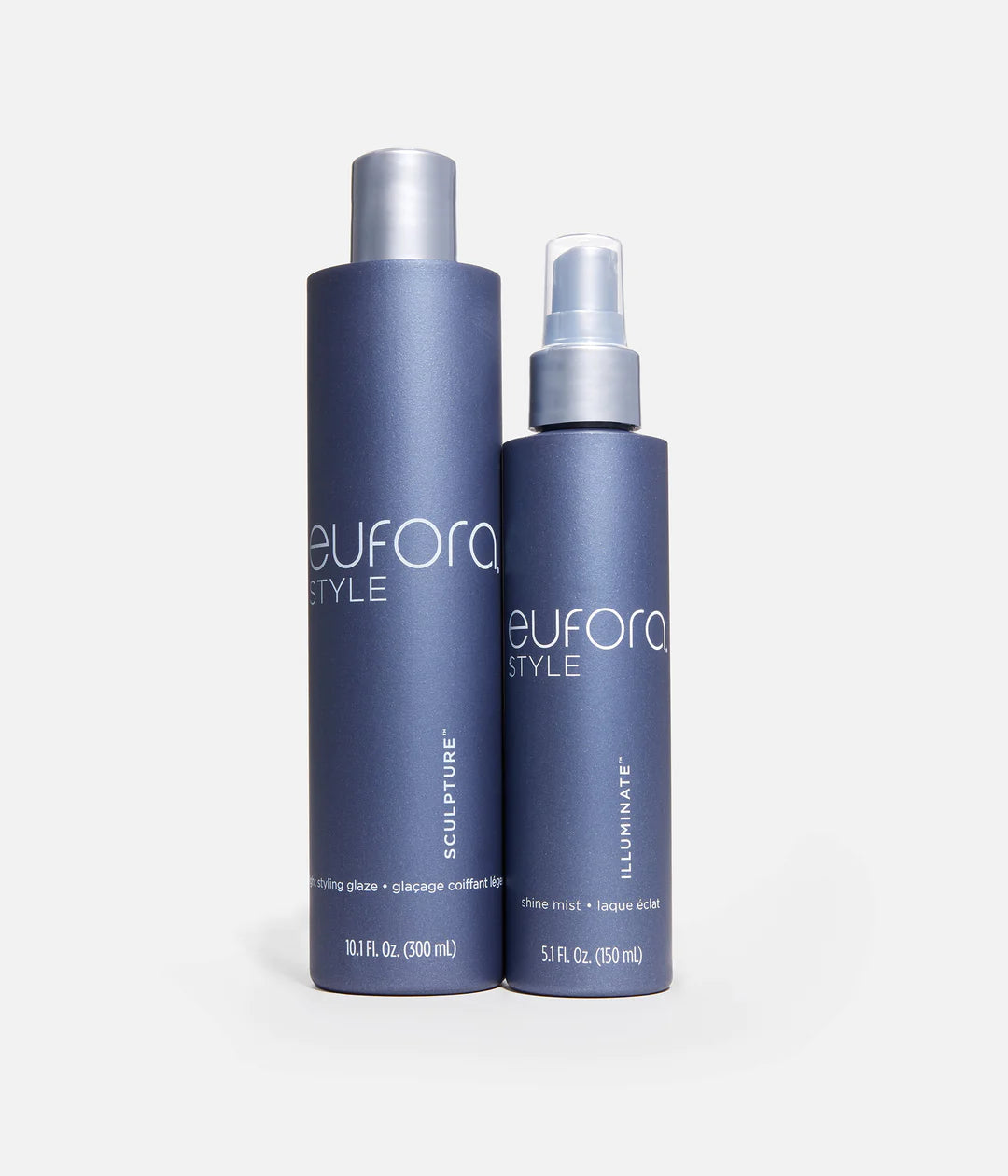 Step 3 Style & Define
The curls are now prepped and it's time to style and define. While hair is still damp, apply Defining Solution to begin forming curls. This is a lightweight styling foam that enhances and defines curly hair while taming frizz and fighting the effects of humidity. Apply to damp hair with a light scrunching motion and use fingers to create curl patterns in desired areas. Next, form and hold curls with Forming Cream. First, target areas of curls that are less defined than others. Forming cream provides long lasting shape memory with flexible style support to define curls. Simply work forming cream though hair and form a curl pattern with fingers, then scrunch lightly. PRO TIP: Both forming cream and defining solution are great products to increase curl consistency and hold in areas that are less curly than others. Once all the Prep and Style products have been worked into the hair, you can blow dry and diffuse. Eufora Stylist Dee Fortier creates this look by diffusing the exterior of curls in an upward position until they are 100% dry. To dry the interior of the hair and increase volume, use fingers to lift the interior at the root and blow dry on hot heat at low level. DO NOT run hands through curls while removing them from the root. This will disturb the consistency of curls and cause unwanted frizz.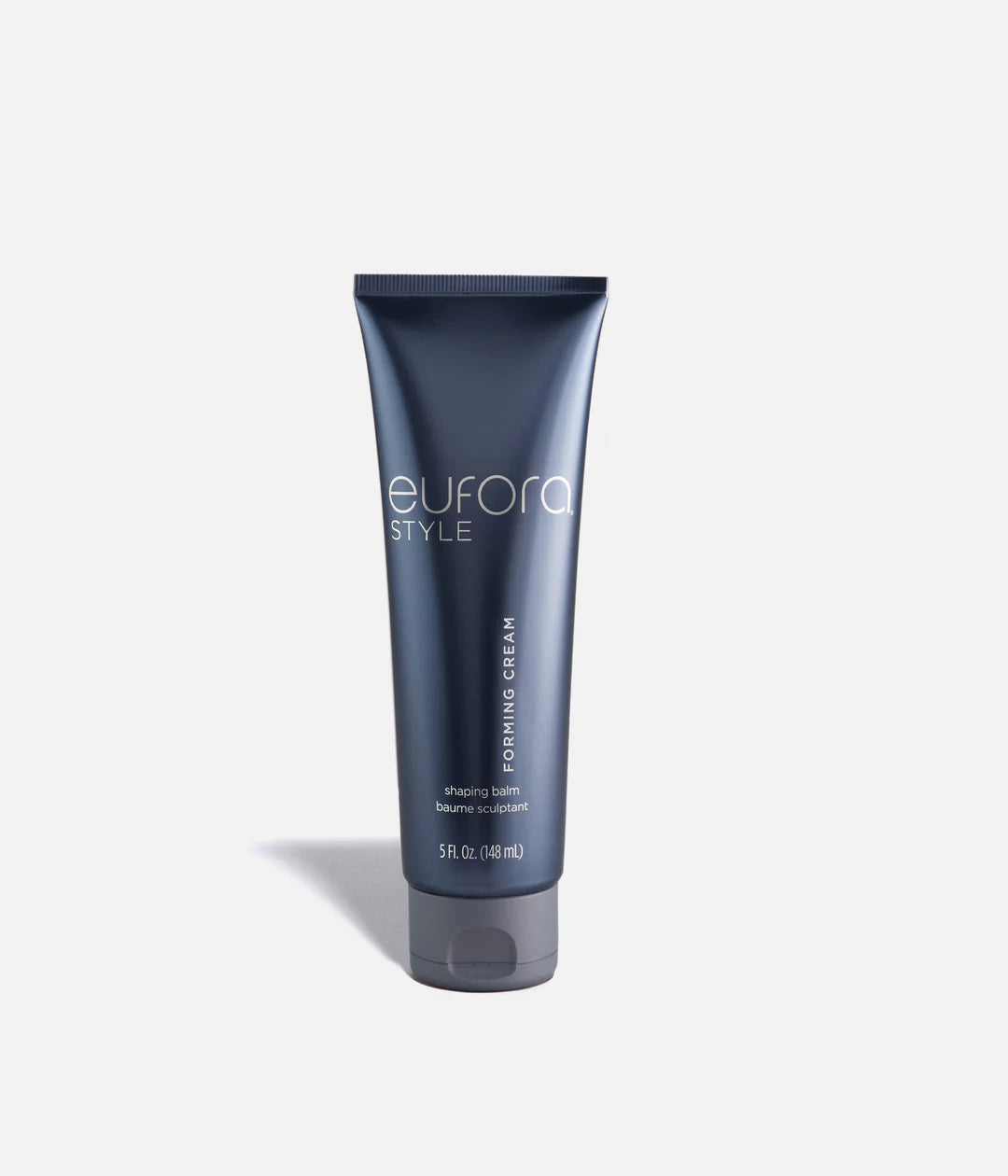 Step 4 Finish
Now that the curls are fully dried and voluminous, use your finishing products to set the look. Add a few drops of Pure Polish into your hands and work through hair to complete styling. This is used to add softness, reduce frizz and enhance shine. Finish off this look by spraying Tame all over the hair to fight frizz and provide hold while still having soft, touchable results.The less you disturb the curl after drying and styling, the better. This will keep unwanted frizz out of the finished look! PRO TIP: To preserve curls to last 2-3 days, wear a satin bonnet to bed or use a satin pillowcase. In the morning, remove the bonnet and spray Perfect Curl Activator for frizz free curls!